Antibiotics can destroy many types of bacteria, but increasingly, bacterial pathogens are gaining resistance to many commonly used types. As the threat of antibiotic resistance looms large, researchers have sought to find new antibiotics and other ways to destroy dangerous bacteria. But new antibiotics can be extremely difficult to identify and test. Bacteriophages, which are viruses that only infect bacterial cells, might offer an alternative. Bacteriophages (phages) were studied many years ago, before the development of antibiotic drugs, and they could help us once again.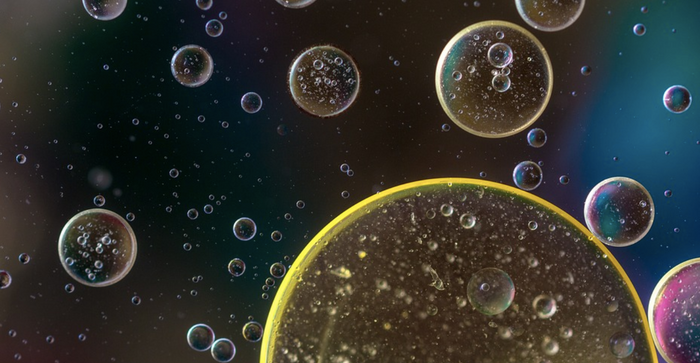 If we are going to use bacteriophages in the clinic to treat humans, we should understand how they work, and how bacteria can also become resistant to them. Microbes are in an arms race with each other, so while phages can infect bacteria, some bacterial cells have found ways to thwart the effects of those phages. New research reported in Nature Microbiology has shown that when certain bacteria carry a specific genetic mutation, phages don't work against them anymore.
In this study, the researchers used a new technique so they could actually see a phage attacking bacteria. Mycobacteriophages infect Mycobacterial species, including the pathogens Mycobacterium tuberculosis and Mycobacterium abscessus, as well as the harmless Mycobacterium smegmatis, which was used in this research.
The scientists determined that Mycobacterial gene called lsr2 is essential for many mycobacteriophages to successfully infect Mycobacteria. Mycobacteria that carry a mutation that renders the Lsr2 protein non-functional are resistant to these phages.
Normally, Lsr2 aids in DNA replication in bacterial cells. Bacteriophages can harness this protein, however, and use it to reproduce the phage's DNA. Thus, when Lsr2 stops working, the phage cannot replicate and it cannot manipulate bacterial cells.
In the video above, by first study author Charles Dulberger, a genetically engineered mutant phage infects Mycobacterium smegmatis. First, one phage particle (red dot at 0.42 seconds) binds to a bacterium. The phage DNA (green fluorescence) is injected into the bacterial cell (2-second mark). The bright green dots at the cells' ends are not relevant. For a few seconds, the DNA forms a zone of phage replication, and fills the cell. Finally, the cell explodes at 6:25 seconds. (About three hours have been compressed to make this video.)
The approach used in this study can also be used to investigate other links between bacteriophages and the bacteria they infect.
"This paper focuses on just one bacterial protein," noted co-corresponding study author Graham Hatfull, a Professor at the University of Pittsburgh. But there are many more opportunities to use this technique. "There are lots of different phages and lots of other proteins."
Sources: University of Pittsburgh, Nature Microbiology